BAZIC Vodka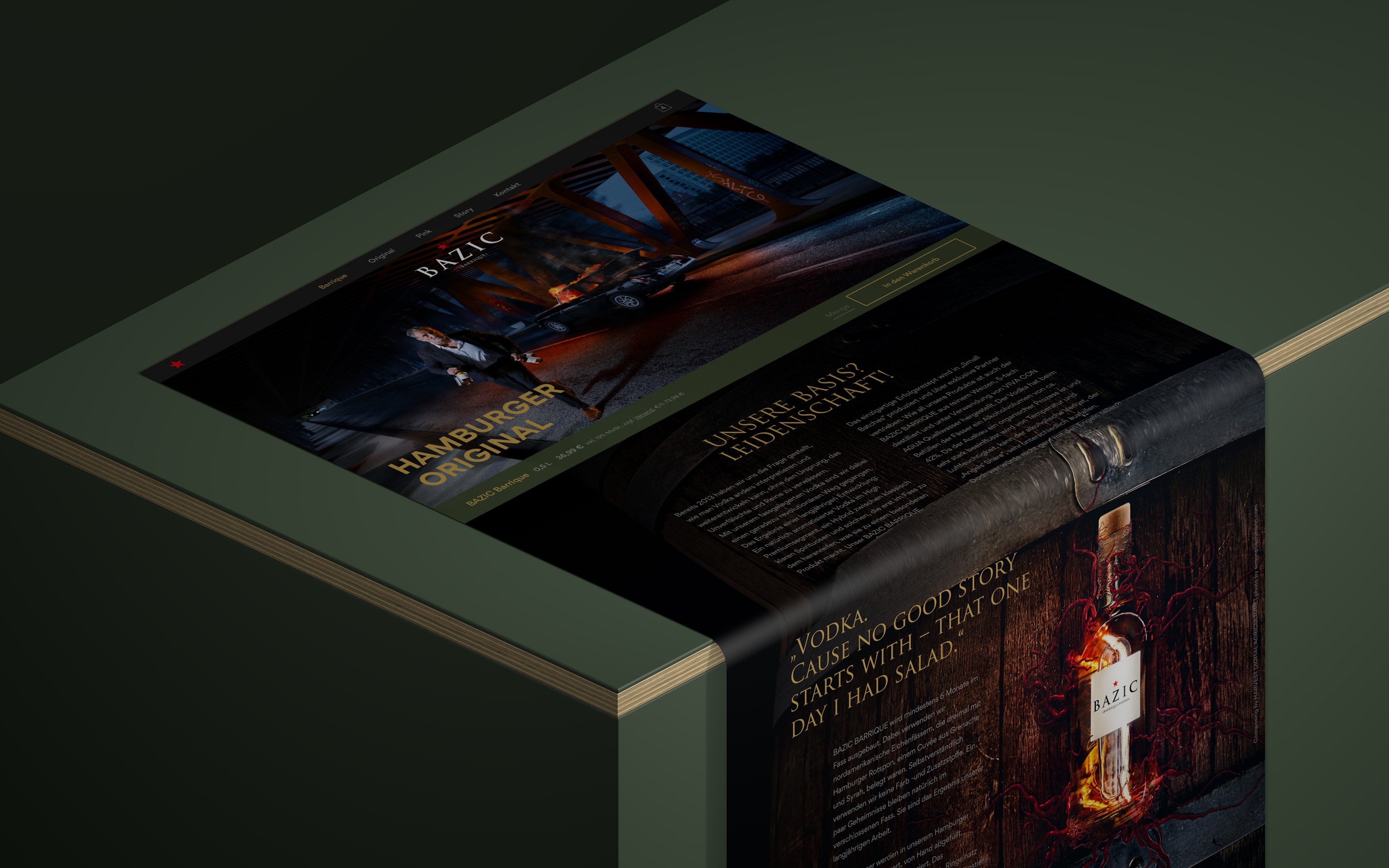 Hamburg's original vodka just got a new digital home, where product story and e-commerce go hand in hand.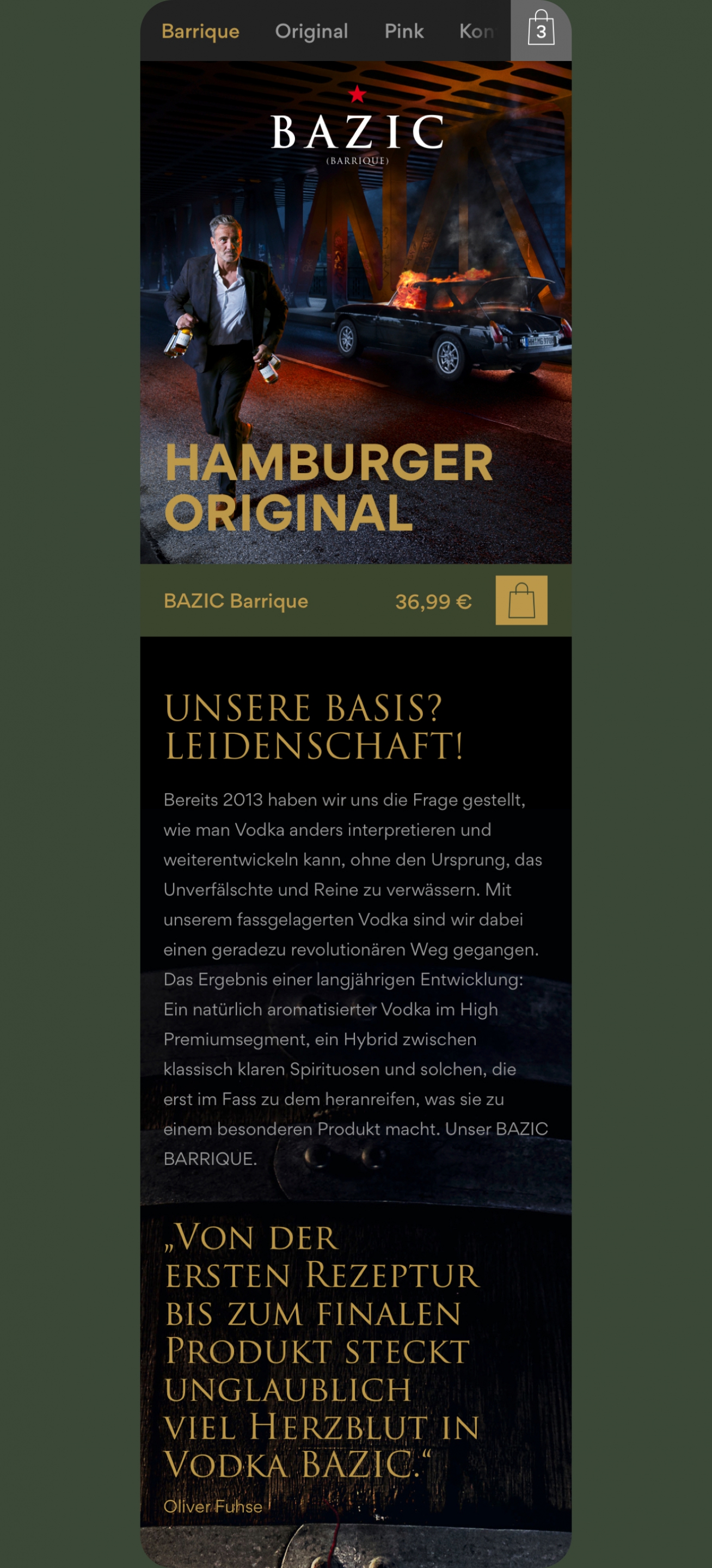 Since 2006 I have been creating the digital platforms for the Hamburg based brand. Starting off with an extensive 3D-drag'n'drop-video in Flash inspired by the Hamburg Fischmarkt back in 2006.

The brand is keeping a strong bond to its roots and produces locally.
Barrique vodka – the current home page showing the hero product with its unique story.


Booking vodka workshops or shopping products, flawlessly on mobile and desktop.

The supper club is the new event series featuring here Hiroyuki Terada, sushi master from L.A. giving an exclusive night for sushi lovers.