DriversNext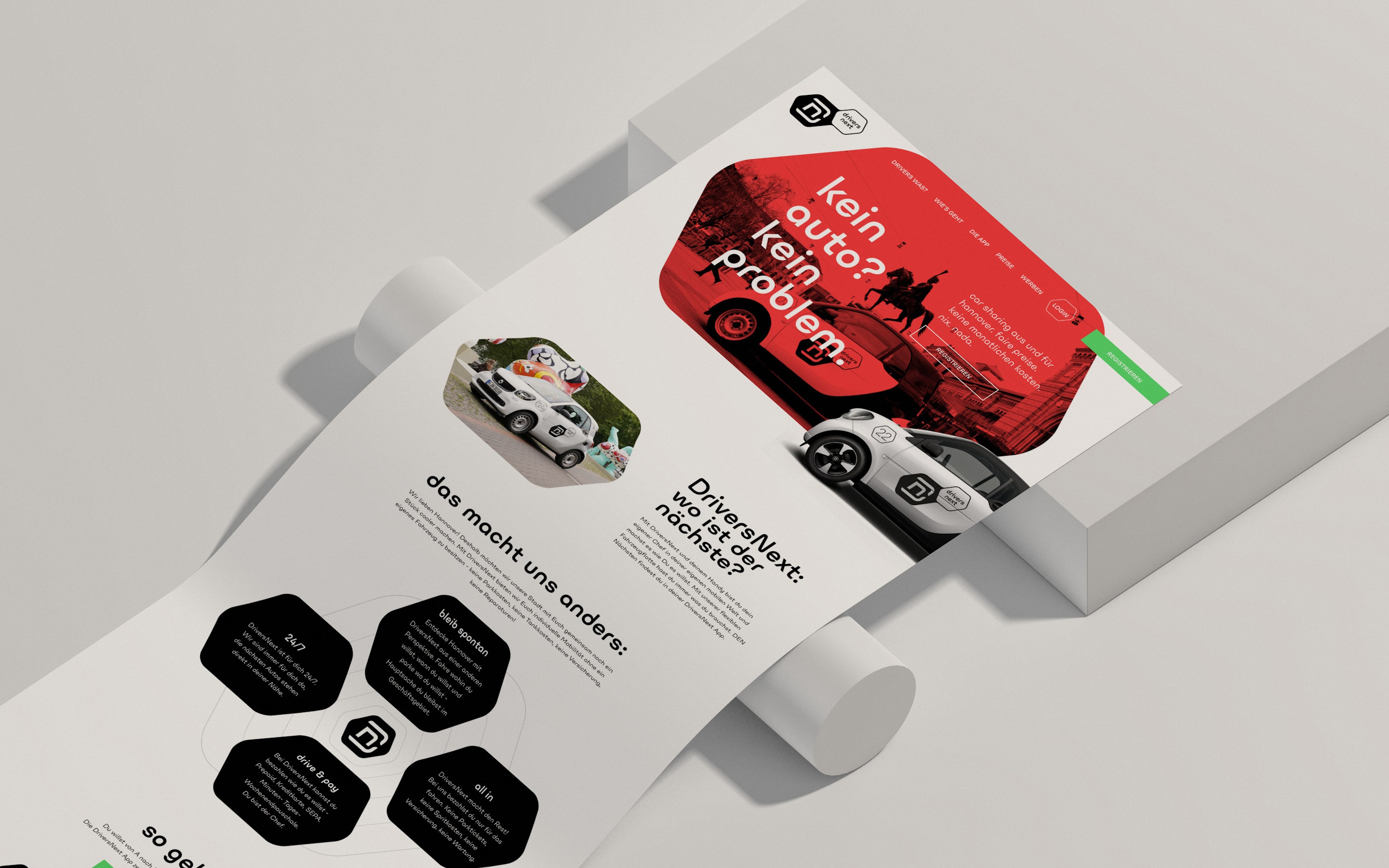 Hannover's carsharing just got a new player: DriversNext. The free floating and kilometer based concept is one of a kind in the Hannover area. I created the brand mark, Art Direction for the website and all visual assets.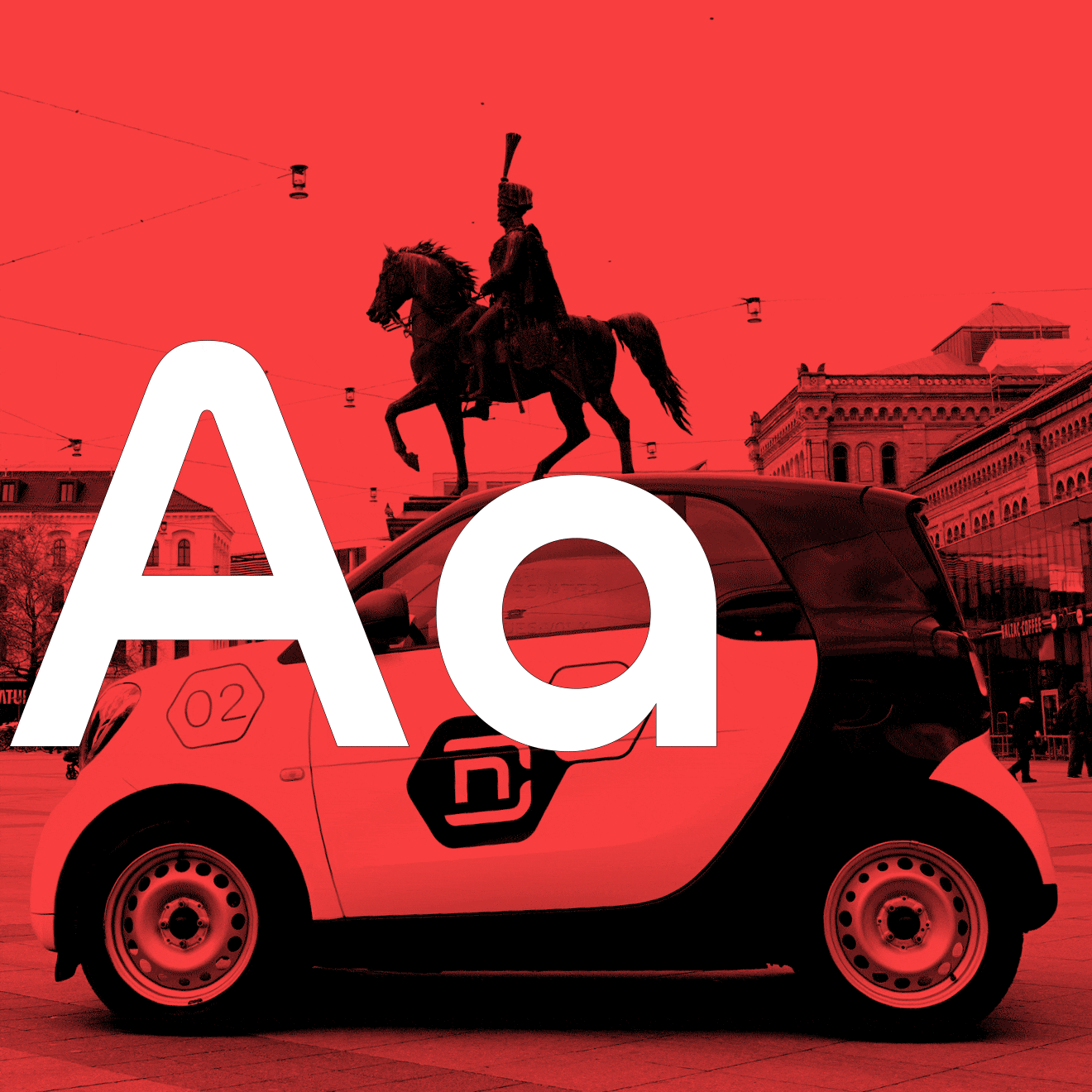 The unique Bauhaus inspired typeface was the starting point on this job. With a modern appearance it carries the brand in a distinctive way.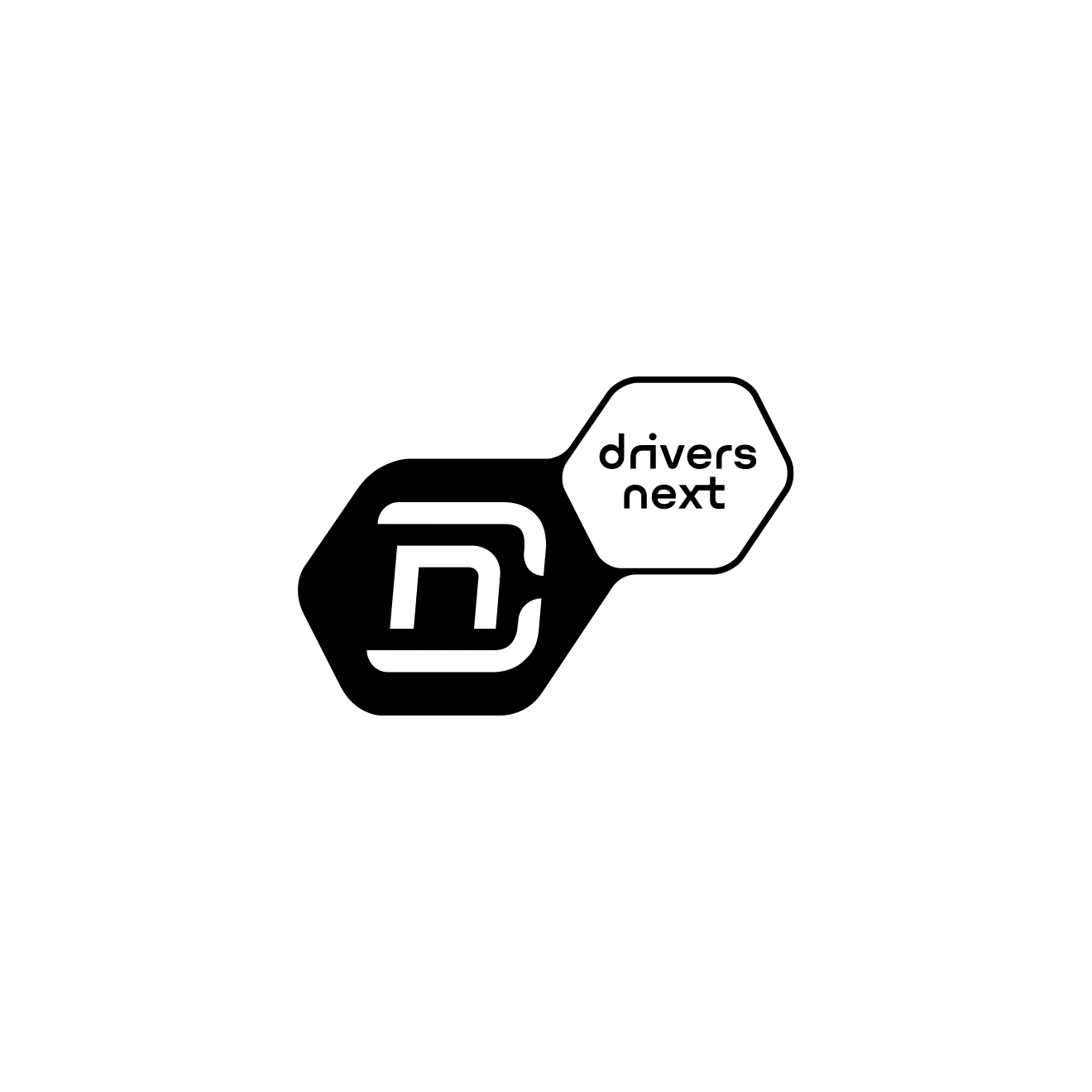 Responsive logo mark for digital first usage. The slight affiliation to the mother company eTower was part of the visual style.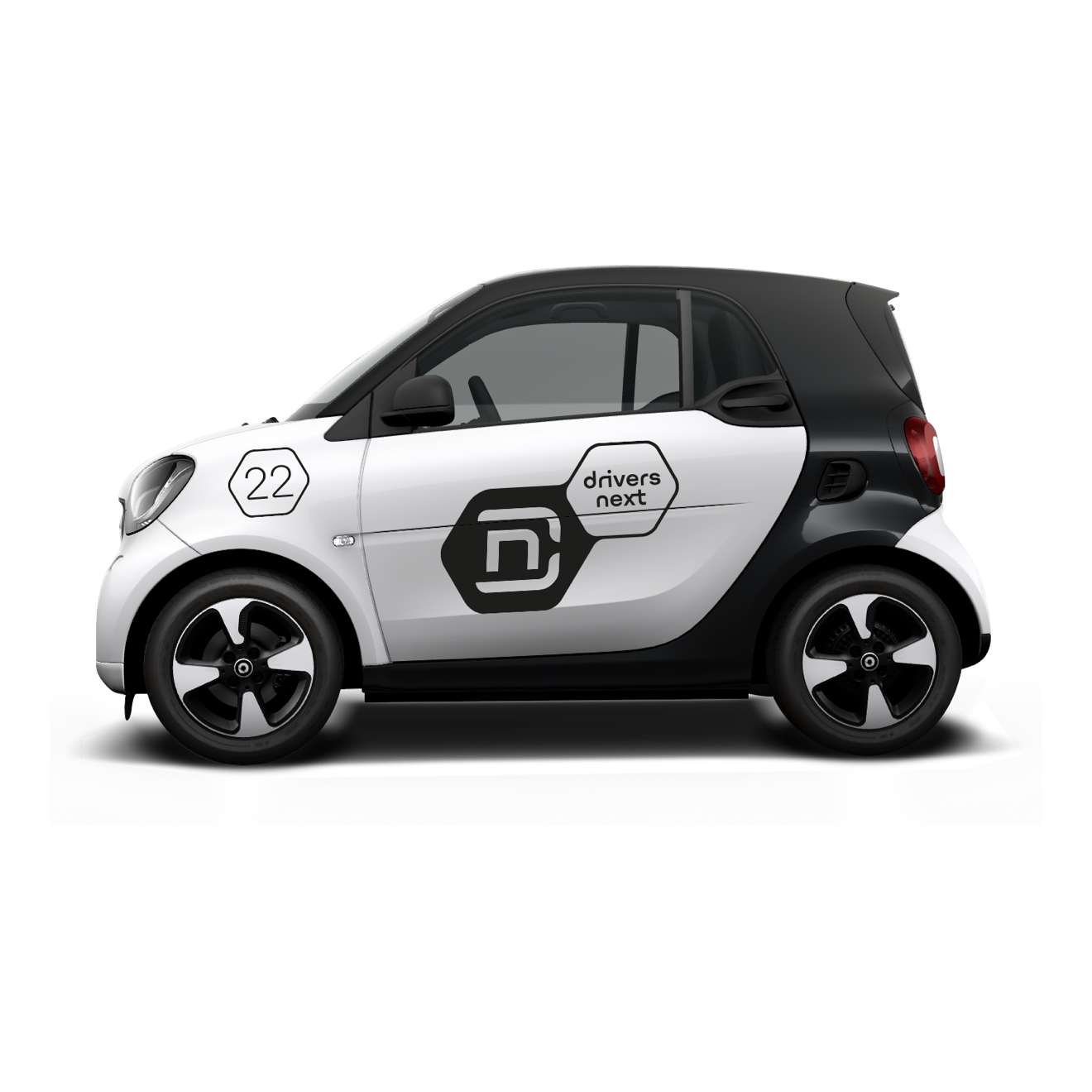 Minimalistic fleet branding for the visually crowded streets.
Kicked off with the look and feel of the onepager. The main stage tells the product in a simple way and a quick navigation jumps to each content.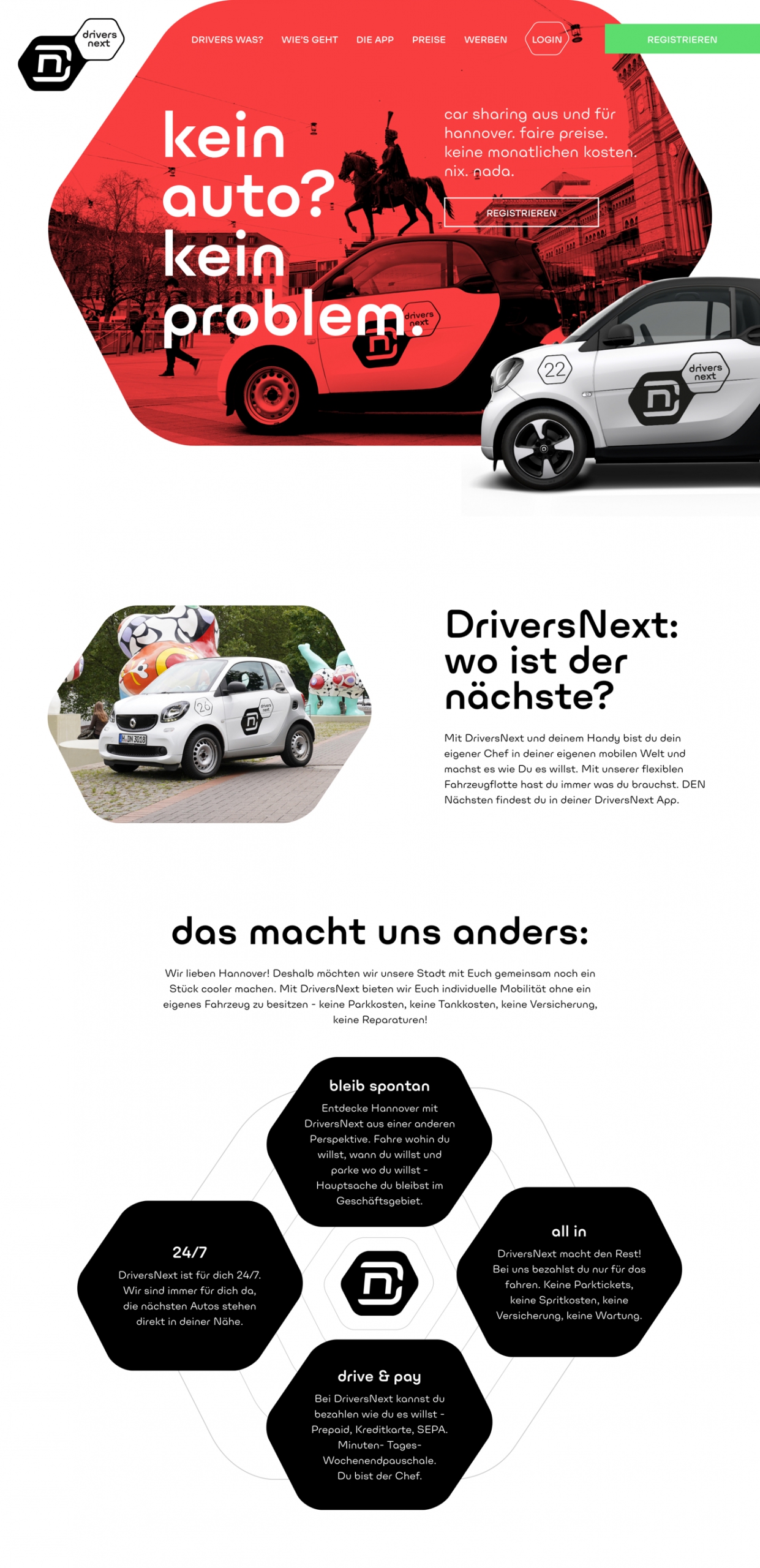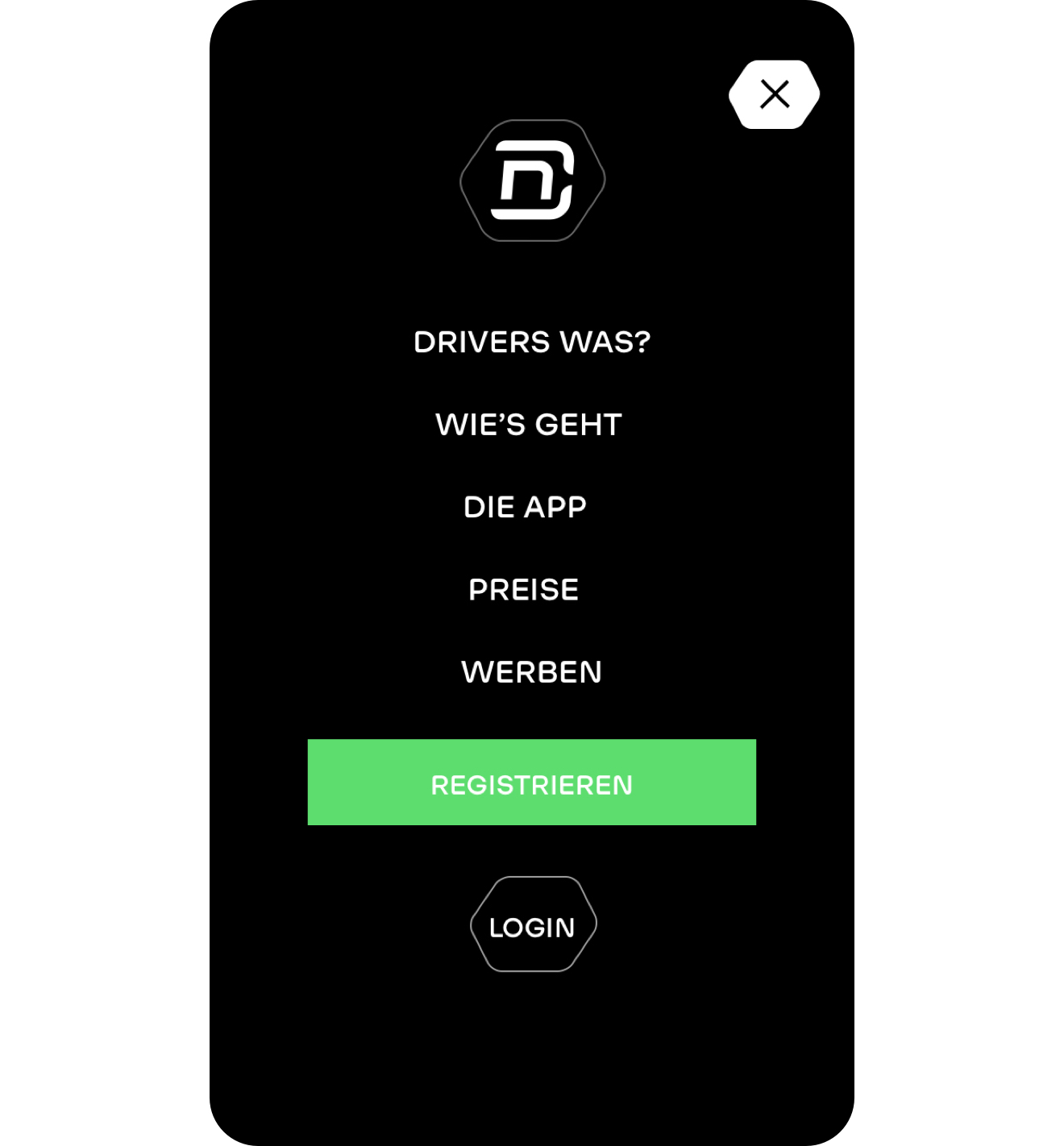 The app was created based on white label provider wunderfleet and skinned to the UI Interface of the website. Here's be mobile menu.


Well, here's some homemade 3D work I did for print ads on bus and subway stations also guerilla ads.